Compare Electricity & Gas Plans Today!
Find the most competitive energy plans in your area now.
What are you looking for?
OVER 2.5 MILLION
people visited our site last year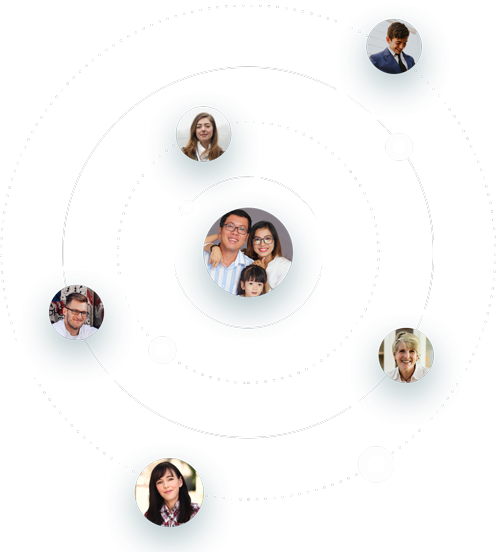 How our service works
Understand how we can help you save on your bills.
We compare home and business energy plans from a panel of electricity & gas suppliers.
Once we understand your situation, a consultant will compile energy plans for your location.
Save time and money as we do the heavy lifting and help you compare and complete paperwork.
Our local service is 100% cost and obligation free so speak to our expert consultants today!
Compare electricity and gas suppliers
Compare electricity and gas suppliers
You can find clothes that are one-size-fits-all but energy suppliers do not fit that bill. Depending on your location, usage and home or business set up, some suppliers can better accommodate for your situation and offer a more price competitive plan.
Compare Now
Moving house? Start off on the right foot!
1
Compare energy plans for your new home.
2
Let us help you get set up.
3
Move in worry free with utilities ready to go!
Compare Business Energy
Switching business electricity plans doesn't have to be difficult. We can help you compare different suppliers and work out how much you could have saved if you had switched earlier. To get the most accurate results, upload a copy of your business electricity or gas bill and we will do the rest.
More Info
Latest blog posts
Keep up with the latest news and trending topics here.
FAQs about switching energy providers
We bring together a network of energy suppliers and compare their offered rates on different electricity and gas plans. We put the power in your hands to decide which price is the best and provide the switching service free of charge. You may be asked to provide some documents, but we'll arrange the connection and send you any relevant information. It's easy!
At ElectricityandGas.com.au, we do not charge any fees for the use of our comparison tools or for speaking to our energy consultants. However, your current supplier might have contractual terms that include exit fees. We recommend you check with your supplier to clarify. Also be sure to make any final payments on time or you may incur a late fee.
Comparing suppliers and arranging the switch doesn't take long, but it can be up to three months before the switch takes place. Usually you will need a final meter reading to close out your existing account, which tend to occur every three months.
If you are further along in your billing cycle then the switch may happen earlier. It may also be quicker if you have a smart meter installed, which provides up-to-the-minute meter readings.
Yes they do. Depending on the rates set by your state's suppliers, electricity prices can vary significantly. This is due to different sources of energy generation and investment in infrastructure, as well as supply and demand.
There are a number of factors that influence prices in the short term and long term. Some of these factors are out of consumers' hands, which is why the ability to compare suppliers is such a powerful money-saving tool.
By comparing energy plans, you can easily find which suppliers are cheapest on the market, allowing you to make the switch and save big on your electricity and gas bill.
People choose to switch for a number of reasons, but mostly it's to find a more affordable price. Other reasons include moving house, adding a renewable energy source, or because you're not happy with the service from your current supplier.
Due to the government's easing of laws regarding competition policy in energy markets, Australia has seen a mass increase in suppliers, meaning greater competition and more competitive rates for Australian consumers. In general, the more suppliers there are in the market, the lower the tariffs.
A tariff is the amount you are charged for energy as part of your contract. You're likely to see two types of tariffs on your bill: a supply charge and a variable (or usage) charge. The supply charge is a type of service charge that covers the cost of supplying energy to your house. The variable charge changes depending on how much energy you use.
This will depend on your solar scheme. Regulations vary from state to state and between suppliers; your solar feed-in tariff may be linked to your address or to the account with your supplier.
Contact your supplier to find out if you can bring your feed-in tariff to a new supplier. When comparing different plans you may even find that a different supplier offers a better deal on feed-in tariffs.